Whenever I'm in the middle of dusting my house, my cats always feel the need to jump in and "help."
Of course, their version of assisting me involves swatting at the duster countless times and ripping pieces off of it with their claws, but it's the thought that counts, right?
This corgi also loves doing his part around the house. Sure, he gets it done in his own special way, but his hilarious efforts definitely don't go unnoticed by anyone.
Meet Mr. Bean. This little gentleman is only about four months old, but he already knows the meaning of a job well done.
When his parents pull out the Swiffer mop to clean, he's always more than happy to offer his services.
Read More: This Corgi Is All Of Us When We're Trying So Hard…But Just. Can't. Make It.
That's because this talented pup has discovered the perfect way to make any floor sparkle and crack his family up at the same time.
Something tells me that he does the exact same thing when someone tries to take away his toy. Share this if your pet's silly antics always keep you smiling, and check out more of the adorable Mr. Bean on Instagram.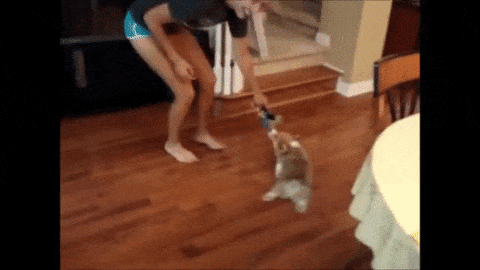 Comments
comments